Brand NEW organic aromatherapy eye pillows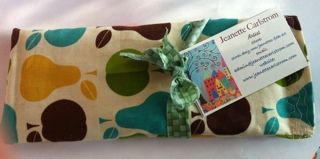 Measures approx 9"'x4"
This is a great idea for those of you suffering migraines like me, cramps, stress or just want to relax after a long day....
All my eye pillows contain all organic lavender petals, buckwheat, rice and flax seed. Heat in microwave for 30 sec. or stick in the freezer in a ziplock bag until ready to use.
Place on your forehead, over eyes, neck or belly...